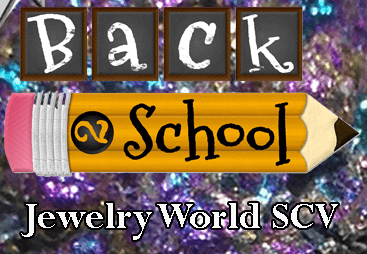 Jewelry World is the only place you need to visit to fulfill all of your jewelry needs! Call us at 661.297.7465, visit us at jewelryscv.com , or stop in and see what we have to offer at 26530 Bouquet Canyon Rd Santa Clarita.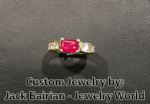 School is almost back in session! Start the school year off right with the perfect accessory. Whether it's a statement necklace, beautiful ring, or if you're making a new piece of jewelry with a stone that you already own, Jewelry World has your back!
If you've been looking in the right places, then you probably already have had you're eye on Jewelry World right here in Santa Clarita.
Jack Bairian has 38 years of experience working with jewelry, and enjoys sharing his experience and knowledge, his expertise will better your jewelry experience. He loves to help our clients choose one of many unique and beautiful pieces in our store, but his real passion and lies in helping you make that custom designed piece you've been dreaming of.Jewelry World offers custom jewelry to SCV residents along with complete repair services for all types of jewelry and watches. Jewelry World also offers ear piercings at a reasonable price!
And now, you can check out our Mobile App to see a selection of our jewelry! Shopping couldn't be any easier!
Jewelry World: 26530 Bouquet Canyon Rd | 661.297.7465 | www.jewelryscv.com