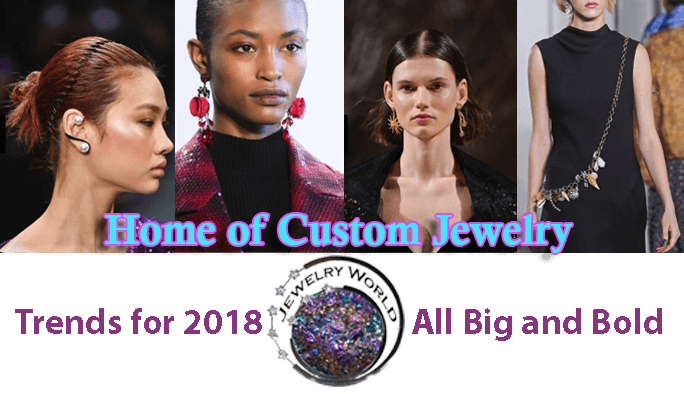 Be a Fashionista at Jewelry World Santa Clarita 2018  We can design Custom Jewelry to look like your favorite fashion models collection.
When it comes to next season's jewelry, get ready for bigger, better and more glam than ever. From '80s-inspired pieces to asymmetrical earrings, bold necklaces,and beyond, the Fall collections are letting jewels do all the talking. Check Back Next Week for more Jewelry Ideas!

Jack can make similar pieces or design something from your imagination.
We have a wide assortment of gift items that can fill any need. New Beautiful Sterling and Rose Bracelets are stunning.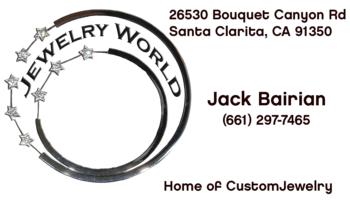 Jack Bairian, owner of Jewelry World began his career in the jewelry industry in high school, where his passion for detail and design blossomed during his time in pottery and jewelry design classes. He worked behind the scenes at major jewelry retailers for 25 years, producing brilliant custom pieces for thousands of customers across Southern California. Now Santa Clarita residents have Jack all to themselves. Bring your ideas to Jack and he'll make that dream piece into reality.
Get your love some Custom Jewelry, get started on that Special Design today. You'll want it ready for any occasion or special day.
Now you can benefit from all of his jewelry experience to get the best pieces of jewelry you could imagine! Call us at 661-297-7465