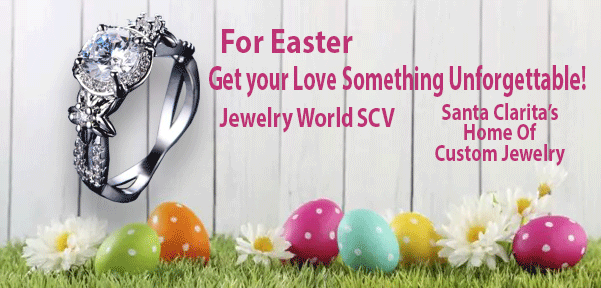 It's not too early to think about Easter! Jewelry World SCV has the Right Jewelry for the occasion!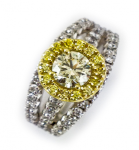 Get a stunning beautiful Custom White Gold with Yellow and White Diamonds, at Jewelry World in Santa Clarita on Bouquet Canyon.
Visit the store and see the amazing detail that Jack puts into all of the heart felt designs.
Jewelry World has many different options for any person looking for Custom one of a Kind Jewelry. Jewelry World carries GIA grade diamonds and  has a wide assortment of Custom Designed items that can fill any need, for any occasion.
This season's jewelry, will feature long dripping earrings, bold necklaces. Get ready for bigger, better, large and small pieces that range from classic to more glam than ever. Jack can make jewelry designs from your imagination. From Concept to Reality!
We have a wide assortment of gift items that can fill any need. New Beautiful Sterling and Rose Bracelets are stunning, affordable and a Must See!!!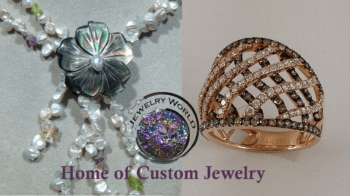 Now you can benefit from all of his jewelry experience to get the pieces of jewelry you could imagine! Call us at 661-297-7465