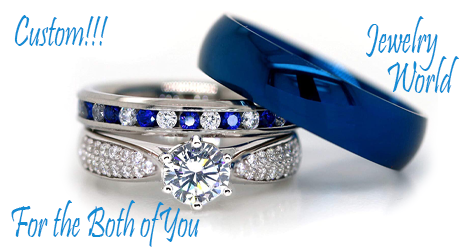 Jewelry World SCV features Birthstone is Sapphire! One of a kind pieces. You can even design your own… With some help from Jack
Sapphire Jewelry is instantly recognizable, sapphire is an impressive blue gemstone that symbolizes purity, loyalty, and trust. Sapphire is one of the most popular gemstones thanks to its captivating blue color, notable clarity, and hardness. Sapphire jewelry, such as rings, necklaces, earrings, and bracelets, are timeless. They have a classic appeal but can look modern without a doubt. Sapphires are also a popular choice in engagement rings. Sapphire is the birthstone of September, making sapphire gemstone jewelry a beautiful birthday gift.
COLOR: Blue sapphires are the birthstone for September. Sapphires can also be green, purple, pink, yellow, white, or orange, although these shades are more rare.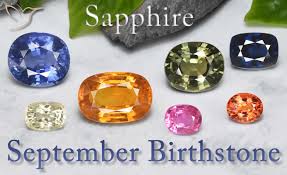 DURABILITY: This gemstone has very good to excellent toughness, making it good for everyday wear. Although it's one of the hardest gemstones, sapphires can still be chipped or scratched if struck.
Jewelry World SCV has been making beautiful custom jewelry for Brides, Grooms, and for customers Birthdays for over thirty years. And, if you want to surprise someone "Just Because", nothing says it better than a necklace, ring, earrings or watch! Come say Hi to Jack and see his awesome creations.
We ensure our clients are involved in every step of the process, and strive to make sure they are always satisfied with the outcome. Creating custom jewelry not only lets us make truly one-of-a-kind pieces – it allows us to make use of old jewelry, reusing stones and diamonds that may have been tucked away for years.
Proud member of SCVPROMOS.com (a HotSpot Local program).
New Free Offer with Purchase: HotSpotSCV: Jewelry World SCV – Free Swarovski Crystal Stud Earrings 1ct Each with Purchase of $250 or more. Get Code Now
Jack's Custom Jewelry experience to get the best pieces of jewelry you could imagine! Call us at 661-297-7465